Clergy & Staff
Rabbi Samuel Gelman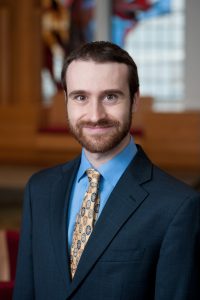 Rabbi Samuel Gelman is honored and excited to be a part of the Agudath Achim family. Samuel has long been passionate about Judaism and the Jewish world. He received his BA from Princeton University, where he majored in Near Eastern Studies, specializing in Israeli History. After graduating, he served as the Youth Director/Social Justice Coordinator for Temple Emanu-El in Providence, Rhode Island, where he is most proud of his work in coordinating help for Syrian refugees and reestablishing the youth theater group. Samuel attended the Jewish Theological Seminary of America, where he received Rabbinic Ordination and a Masters in Sacred Music in 2022. While at the Seminary, he worked as a Rabbinic Intern for the Jewish Community Center of Paramus/Congregation Beth Tikvah, where he focused on adult education and programming, and as the Sgan Rosh (Assistant Head) of Performing Arts for Camp Ramah in the Berkshires. When Samuel is not writing a d'var Torah or creating a lesson plan, he can be found hiking, working on his latest play, practicing the guitar, or going on adventures with his amazing wife, Naima.
Email Rabbi Gelman at rabbi@agudath-achim.com. website: www.rabbisamuelgelman.com
Our Executive Director – Motti Locker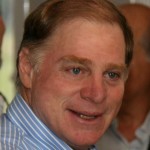 Motti came to us from Jerusalem, Israel, where he was born and raised. He holds a masters degree in Jewish Philosophy and Jewish Education. Motti has been an educator for many years in the Malitz Institute, WUJS, Amit and the Jewish Agency for Israel. Before coming to Savannah he was the director of the adult division of the Bronfman Center and the Director of "Project Areivim". He has been our Executive Director since 2005 and is overseeing our administration, development and programs. He is married to Eva and they have three children, Tomer, Uri and Shani. He loves reading, studying the Torah and socializing with his friends and family.
Email Motti at ExecDirector@agudath-achim.com.