Our Professional Staff
Our Executive Director and Spiritual Leader – Motti Locker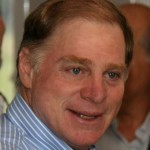 Motti came to us from Jerusalem, Israel, where he was born and raised.  He holds a masters degree in Jewish Philosophy and Jewish Education.  Motti has been an educator for many years in the Malitz Institute, WUJS, Amit and the Jewish Agency for Israel.  Before coming to Savannah he was the director of the adult division of the Bronfman Center and the Director of "Project Areivim".  He has been our Executive Director since 2005 and is overseeing our administration, development and programs.  He is married to Eva and they have three children, Tomer, Uri and Shani. He loves reading, studying the Torah and socializing with his friends and family.
Email Motti at mottilocker@aol.com.
Administrative Assistant and Publications Editor – Juliana G. Bland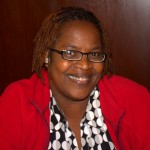 Juliana was born and raised in Brooklyn, New York.  She began working at Agudath Achim in 2010 managing our front office.  She publishes our Hayom, E-News, bulletins, and flyers. She maintains our yahrzeits and handles our phone calls.  Juliana cares for her mother and is also very active in her church as the music director.  She likes spending time with her children and grandchildren and she loves to sing!
Email Juliana at agudatha@aol.com or jbezzle64@aol.com.
Financial Coordinator – Laura Evans
Laura grew up in Louisville, Kentucky, and Blackshear, Georgia,  She received her BBA from Georgia Southern University.  After working as a computer programmer for 25 years, with Chatham County government and with FedEx in Memphis, she started a new career in bookkeeping.  Savannah kept calling her, and she finally left Memphis to return to her favorite city.  Laura enjoys reading, crocheting, and baking.
Email Laura at agudatha@aol.com.
Maintenance Worker – Minge Bolden
Minge was born and raised in Alabama.  He has been working at Agudath Achim since the late 90's.  He is in charge of all building maintenance and makes sure that our building stays clean and tidy.  He loves fishing and spending time with his family.